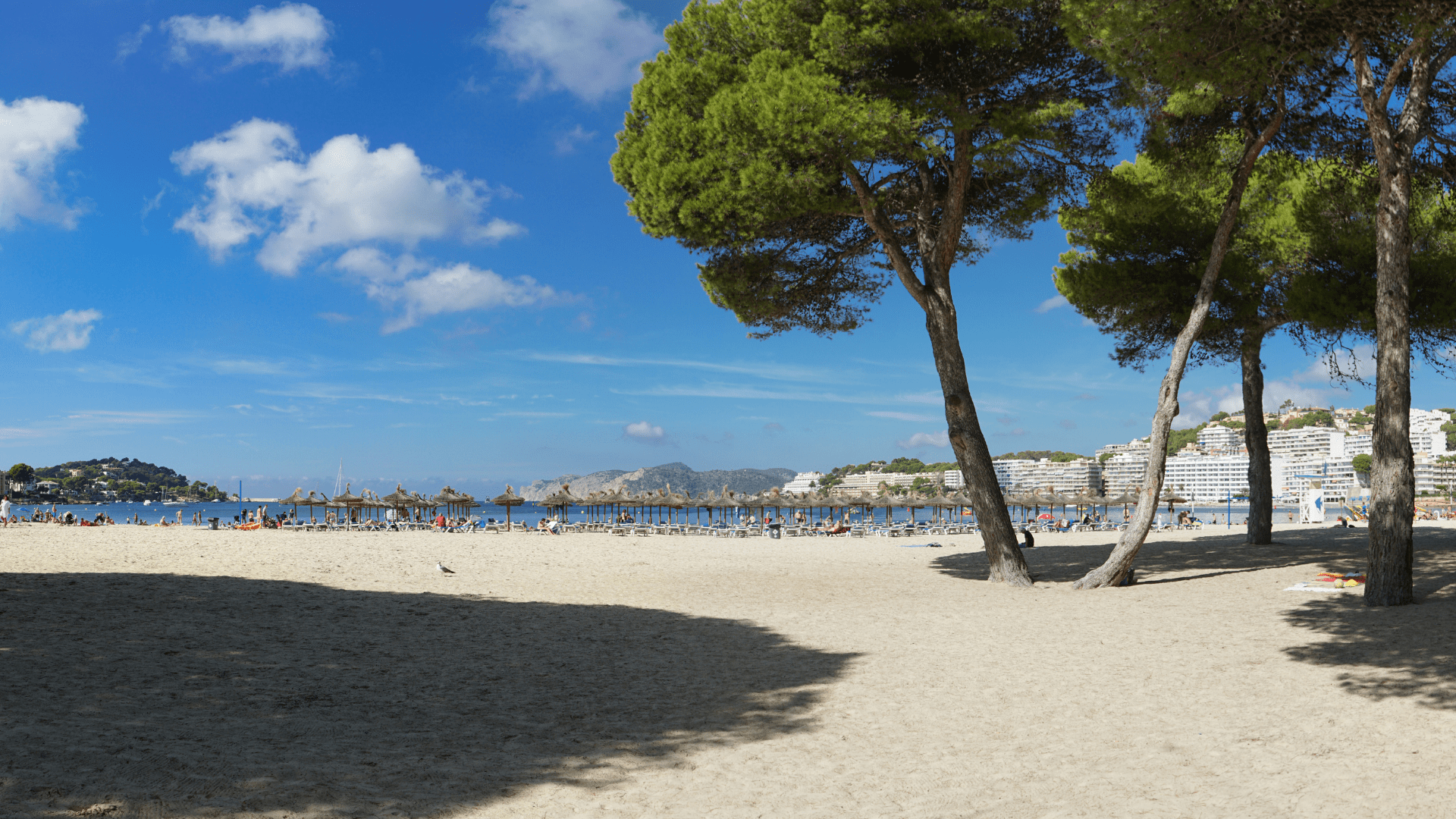 29 Aug

Fun and excitement in Santa Ponsa with Mega Fun Games
Santa Ponsa: A Paradise of Leisure and Tourism
This charming location on the west coast of Mallorca offers a wide variety of leisure and tourism options to suit all tastes. From its beautiful beaches with crystal clear waters to exciting water activities such as snorkeling and paddle surfing, in Santa Ponsa there is always something exciting to discover.
Santa Ponsa is a dream destination that combines the beauty of its beaches with a wide range of leisure and tourism activities. Besides enjoying the sun and sea on its enchanting beaches, this area offers numerous options for exploring nature whilst immersing yourself in Mallorcan culture.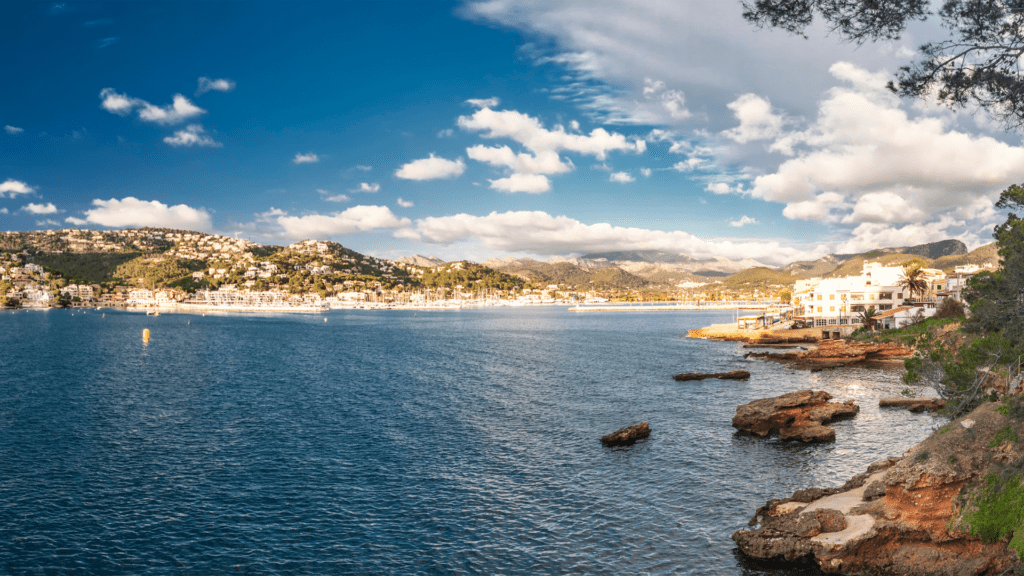 Discover Mallorca from Santa Ponsa
Santa Ponsa is an ideal starting point to explore the nearby treasures of Mallorca. Highlights such as the famous natural park of Sa Dragonera, the picturesque village of Andratx and the vibrant Puerto Portals are just a short drive away and are well worth a visit.
Boat trips
One of the must-do experiences in Santa Ponsa are the exciting boat trips. From the harbor, you can embark on exciting boat trips that will take you along the coastline and reveal breathtaking cliffs, hidden coves and unique rock formations. Many of these tours also offer the opportunity to snorkel and swim in crystal clear waters.
Explore tennis and cycling in Calviá and Santa Ponsa
The area of Calvia and Santa Ponsa are not only beaches and relaxation destinations, they are also a paradise for tennis and cycling lovers! If you are passionate about outdoor sports, you are in the ideal place to make the most of it.
Tennis: perfect strikes in an unbeatable setting
In Calviá and Santa Ponsa, you will find first class tennis facilities that will allow you to improve your shots and enjoy exciting games. Whether you're a beginner or an experienced player, there are options for all levels – imagine playing amidst the beautiful Mediterranean scenery with the sun shining and the sound of the waves in the background! Plus, if you're looking to improve your game, many places provide lessons and coaching with professionals to help you sharpen your skills. 
If you are a fan of this sport, you can't miss the ATP Mallorca Championships tournament that takes place at the Mallorca Country Club de Tenis in Santa Ponsa.
Cycling: Challenging routes
With its winding roads and breathtaking landscapes, you will find cycling routes for all levels and preferences in Calviá and Santa Ponsa. Whether you're a casual cyclist or looking for a more intense challenge, you'll find what you're looking for. From coastal routes with sea views to mountain trails that will take you through hills and valleys, the diversity of landscapes will make every ride a unique experience. In addition, many sites offer bike rentals and guided tours so you can explore the area in the best way possible.
Golf and outdoor sports
Santa Ponsa is a paradise for golf lovers, with several high quality golf courses nearby. The golf courses offer breathtaking landscapes and challenging courses that will satisfy both beginners and experienced golfers.
Hiking in the Serra de Tramuntana mountain range
For nature and hiking lovers, the Serra de Tramuntana, a UNESCO World Heritage Site, is just a few kilometers from Santa Ponsa. This majestic mountain range offers a wide variety of routes and trails through forests, valleys and charming villages. A walk in the Serra de Tramuntana will give you breathtaking panoramic views of the coastline and the opportunity to connect with nature.
Water sports
Besides enjoying the beaches, Santa Ponsa is the perfect place to practice a variety of water sports. You can try thrilling paddle surfing, windsurfing, water skiing or take a banana boat ride for an extra dose of fun in the water. Water sports schools in the area offer lessons for beginners and equipment rental for the more adventurous.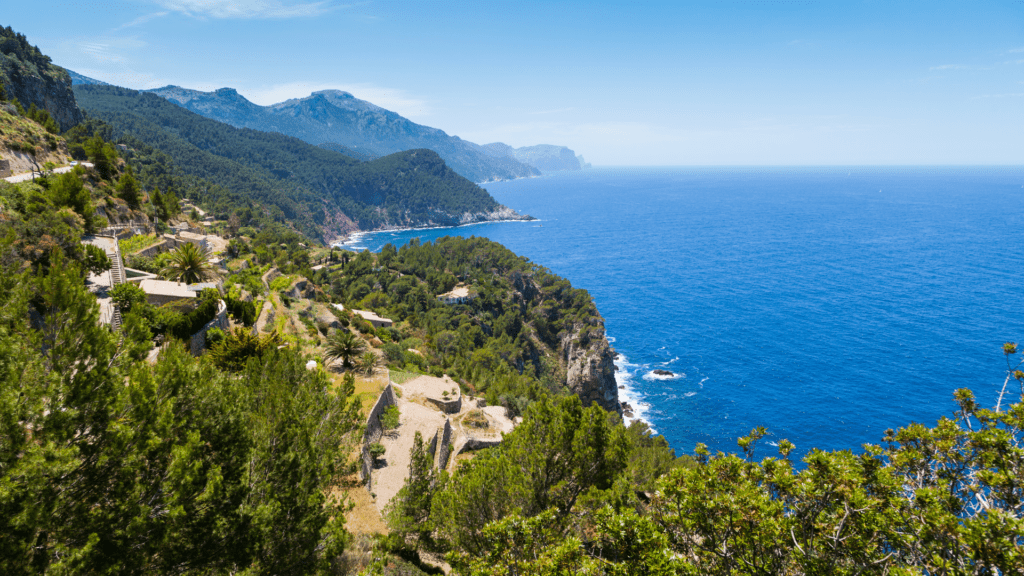 Explore Mallorcan culture
In addition to outdoor activities, Santa Ponsa offers a rich Mallorcan culture worth exploring. Visit the historic town centre to discover charming cobbled streets, picturesque squares and charming buildings. Also, don't miss the opportunity to sample the delicious local gastronomy in the area's traditional restaurants and bars.
A gastronomic corner for every palate
The gastronomic options in Santa Ponsa are equally tempting. From restaurants overlooking the sea serving Mediterranean delicacies to international establishments offering dishes from all over the world, there is something for everyone.
Activities and entertainment for all
In addition to the aquatic options, Santa Ponsa offers a wide variety of activities to keep the whole family entertained. From water parks to golf courses, there is always something exciting to do in this beautiful res
Discover the dream beaches of Santa Ponsa and its surroundings
Santa Ponsa, on the southwest coast of Mallorca, is famous for its stunning beaches and crystal clear waters that attract tourists and locals alike. In this beach paradise, you will find a selection of coves and beaches with unique characteristics that will satisfy all your expectations of relaxation and fun under the Mediterranean sun.
Here are the best beaches in this area that you can't miss.
Beach of Santa Ponsa
Playa de Santa Ponsa is the main beach in the area and one of the most popular destinations in Mallorca. Its wide stretches of golden sand and peaceful, shallow waters make this beach a perfect choice for families as well as for those who wish to enjoy a carefree day in the sun and sea. It also offers all the necessary services, such as showers, sunshade and sun lounger rental, and a variety of bars and restaurants nearby to enjoy refreshing drinks and delicious Mediterranean dishes.
Cala Blanca
Just a short distance from the beach of Santa Ponsa, you will find the beautiful Cala Blanca. This small cove with crystal clear waters and surrounded by rocks is a haven of peace and tranquillity. It is perfect for those looking for a more relaxed and less crowded atmosphere. Here, you can enjoy the feeling of being away from the hustle and bustle and immerse yourself in a stunning natural environment.
Caló d'en Pellicer
Another nearby gem is Caló d'en Pellicer, a small cove of golden sand and transparent waters. Surrounded by cliffs and vegetation, this cove offers a more intimate and private atmosphere, ideal for those looking for a remote space to relax and unwind.
El Toro Beach
A little further west of Santa Ponsa, you will find El Toro beach, a quieter and less crowded beach. With its fine sand and crystal clear waters, it is the perfect place to spend a quiet day sunbathing and swimming in the sea.
Port Adriano Beach
Very close to Santa Ponsa is the beach of Port Adriano, an extensive beach of fine golden sand. This beach is particularly popular with water sports enthusiasts, as paddle surfing, windsurfing and snorkelling are all available here. Its location next to the modern Port Adriano, designed by Philippe Starck, adds a touch of sophistication and glamor.
Santa Ponsa: A beach paradise and much more
Santa Ponsa is much more than paradisiacal beaches. Besides enjoying the coastline and its charming coves, this area offers a wide range of tourist activities and entertainment options. There is always something exciting to do in Santa Ponsa.
Games Room in Santa Ponsa: Your destination for fun in Mallorca!
If you are searching for an exciting and fun-filled experience in Mallorca, look no further. At Mega Fun Games, we have a fantastic games room located in Santa Ponsa, where excitement and adrenaline are guaranteed. With a welcoming atmosphere and a wide selection of games of chance, state-of-the-art slot machines and exciting roulette wheels, our lounge is the ideal place to spend unforgettable moments.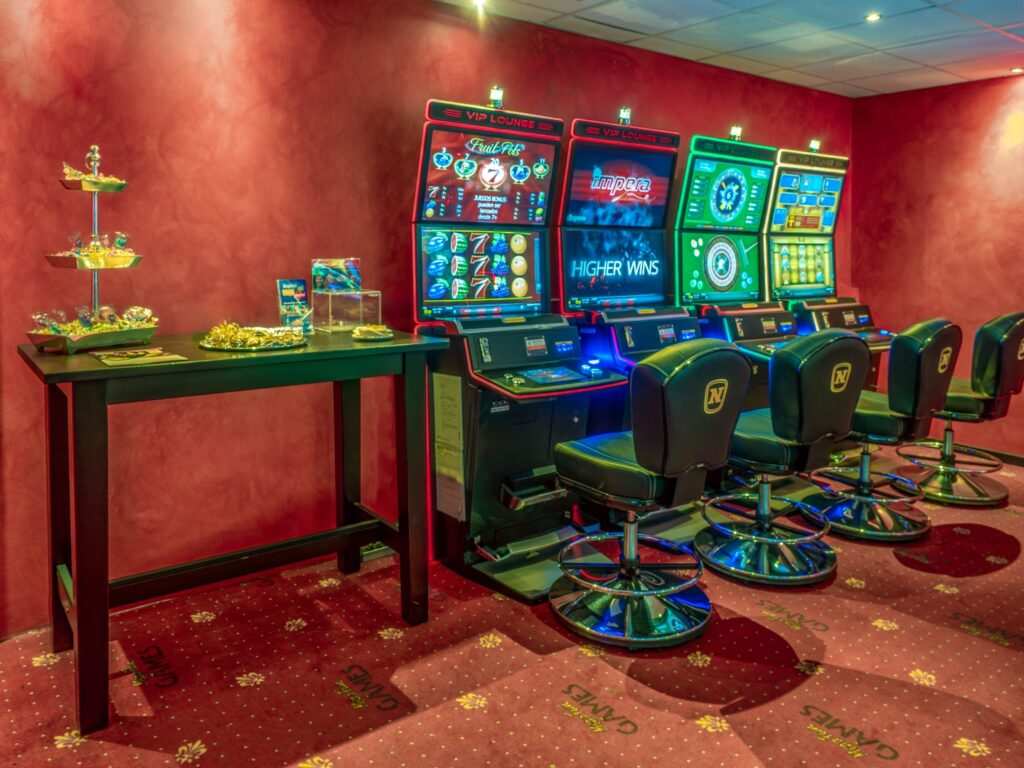 Our gaming lounge in Santa Ponsa is the perfect place to complete your day full of exciting activities. After exploring nature, immersing yourself in the sea and enjoying the local culture, come to Mega Fun Games for unparalleled moments of fun. With our state-of-the-art slot machines and our wide range of entertainment, you are guaranteed a unique and exciting experience.
Your fun starts in Santa Ponsa with Mega Fun Games
At Mega Fun Games, we are committed to providing our customers with the best fun and entertainment experience. Our games room in Santa Ponsa and the rest of the games rooms located in different locations all over the island offer the thrill of slot machines, the adrenaline of roulette and the chance to win big prizes. But we also believe in responsible gambling, so that everyone can enjoy our offer to the fullest.
Come and enjoy the fun and entertainment that Mega Fun Games
brings to you in Santa Ponsa. Our games room is located in a privileged area, surrounded by beautiful beaches and a wide variety of tourist activities. Whether you are looking for an exciting game day or want to relax on the paradisiacal beaches in the area, at Mega Fun Games we have everything you need for an unforgettable experience.
Our games room in Santa Ponsa perfectly matches the charm and energy of the town. After a day full of sightseeing adventures, you can enter the exciting world of gaming and try your luck on our state-of-the-art slot machines. Excitement and fun come together in every spin, giving you unique moments you'll want to repeat.
A fun space for everyone
At Mega Fun Games, our mission is to create a fun space for all our customers. Whether you are a beginner or an experienced player, you will find game choices to suit your preferences. In addition, our team will be happy to help you and give you tips on how to get the most out of your gaming experience.
Responsible gambling: our priority
At Mega Fun Games, fun goes together with responsibility. We promote responsible gaming and always encourage our customers to set limits on their gaming. We want every visit to our salon to be a positive and enjoyable experience, where you can enjoy yourself without any worries.
The thrill of slot machines
In addition, we pride ourselves on offering the best and newest slot machines on the market. From fruity classics to exciting themes, each machine offers a unique experience. In addition, we have the exclusivity of having machines that have not yet been released to the market, which means our customers can be the first to try them out and be part of the exciting launch process – excitement is guaranteed with every spin!
Open 24 hours every day
At Mega Fun Games, we know that fun has no timetable. That's why our games room in Santa Ponsa is open from 12:00 noon until 4:00 am, every day of the week. Whether early in the morning or late at night, we are always ready to welcome our guests with a smile and the promise of an unforgettable experience.
In addition, we have exclusive parking for our guests.
Prizes and Jackpots that will surprise you
At Mega Fun Games, the thrill of winning is always there. We give out the highest jackpots and prizes of any arcade on the island, which makes every visit even more exciting. Our customers can experience moments of joy and excitement by winning big on our slot machines and gaming tables – you could be the next lucky one to scoop a big prize!
Visit Mega Fun Games in Santa Ponsa
Our games room in Santa Ponsa gives you the opportunity to enjoy the thrill of gaming in a setting surrounded by natural beauty and fun. After a day of beach and sightseeing, come and enjoy our state-of-the-art slot machines and the unique experience we offer at Mega Fun Games.
Santa Ponsa is a tourist jewel of Mallorca that offers endless possibilities to enjoy your holidays. And with Mega Fun Games as your partner in fun, you are guaranteed an unforgettable experience.
We are waiting for you in Santa Ponsa!
Our games room in Santa Ponsa awaits you with its doors open 24 hours a day. We look forward to welcoming you and sharing with you the excitement and fun that characterizes us, come and experience unforgettable moments at Mega Fun Games in Santa Ponsa!
Find us at: Mega Fun Games Santa Ponsa, Avenida Rei Jaume I, 109, 07180 Santa Ponsa, (Calviá), Mallorca.
Follow us on Social Media!
Keep up to date with all our news, promotions and special events by following us on our social networks. Don't miss any of our exciting activities and join the Mega Fun Games community!