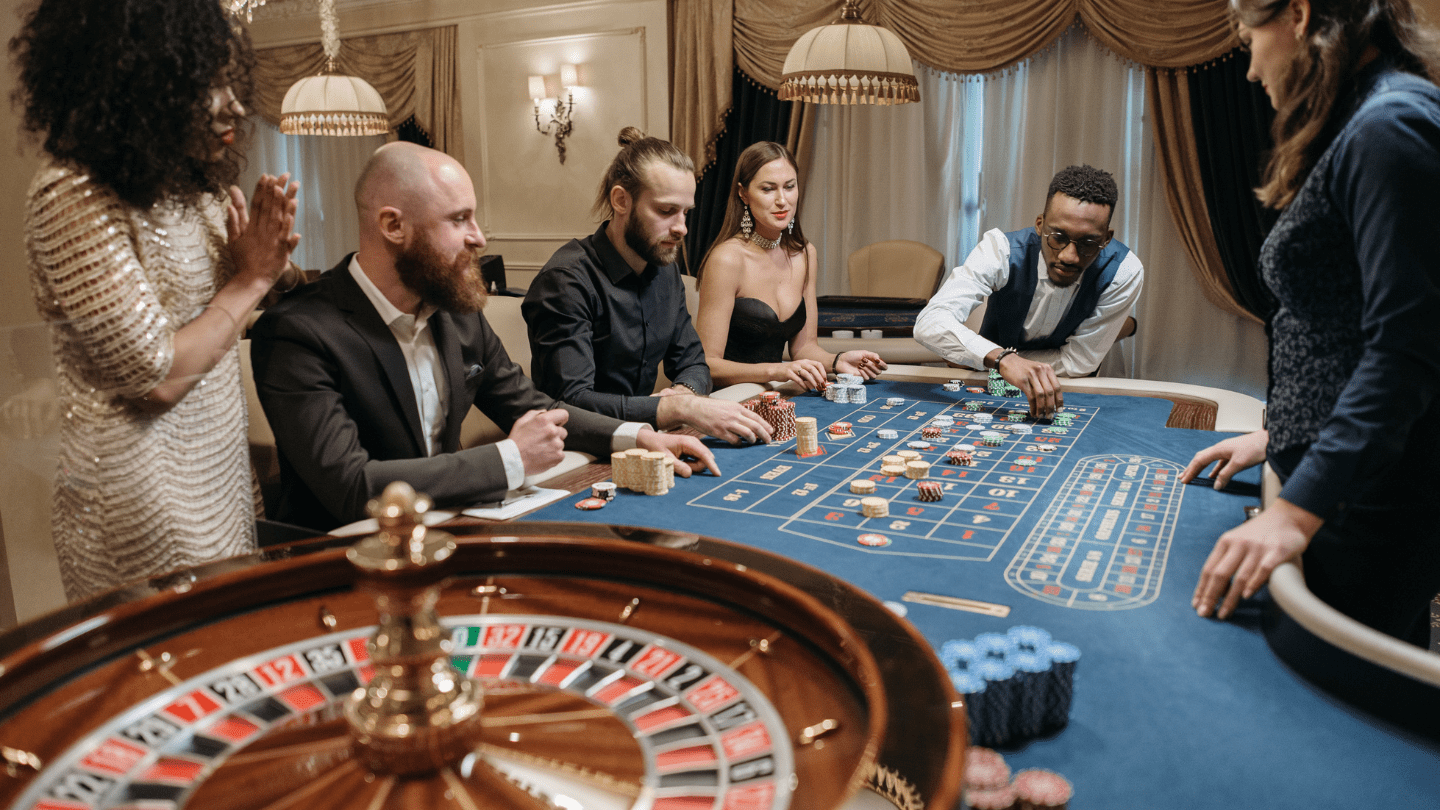 31 Oct

The fascinating history of the gaming industry
Origins of emotion: The history of the game
Since the beginning of time, mankind has had an innate attraction to gambling. Betting and gambling have been part of our history and over the centuries, this passion has evolved into a multi-billion-dollar industry. From the dice in ancient Rome to the modern slot machine in the arcade and casino, the thrill of gambling and winning has been a constant in human culture.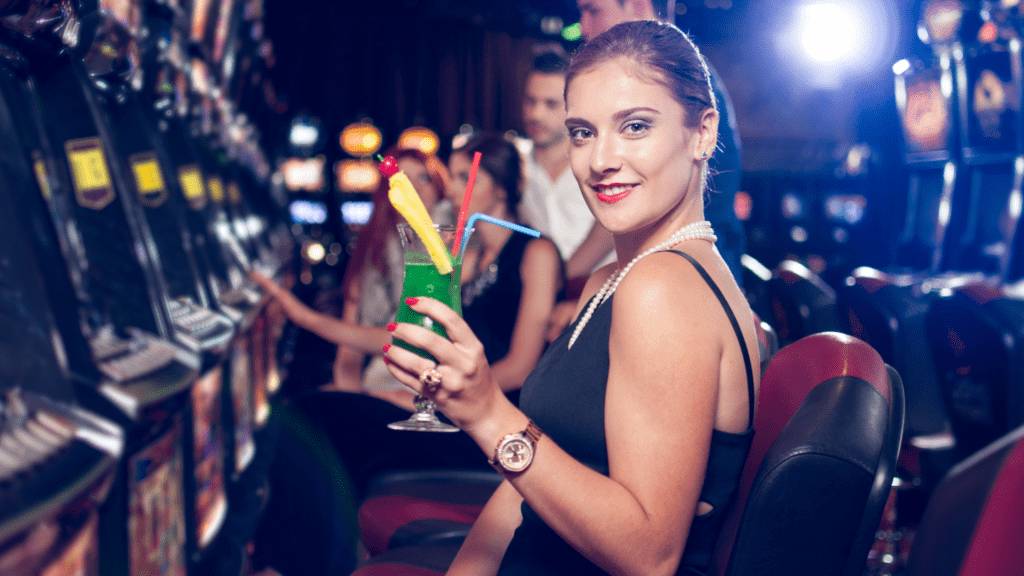 The Birth of Gambling: A Journey to Ancient Times
Gambling games have roots dating back to ancient times, long before the creation of modern slot machines and roulette tables. These games have been an integral part of human culture and have evolved over the centuries. Below, we take you on a journey through time to explore the birth and development of gambling.
 1. Roulette in the 17th century: Roulette, one of the most iconic casino games, was invented in France in the 17th century. Mathematician Blaise Pascal, while trying to create a perpetual motion machine, devised an early version of roulette. As roulette gained popularity in Europe, numbers and the concept of betting were added.
2. Slot machines in the 19th century: As mentioned above, modern slot machines emerged in the late 19th century. Charles Fey's "Liberty Bell" is considered the first real slot machine and marked the beginning of a new era of mechanical gambling.
3. Modern casinos and online gaming: Throughout the 20th century, casinos became increasingly popular around the world, with Las Vegas becoming the epicenter of gambling. With the arrival of the Internet, online gambling revolutionized the industry, allowing people to gamble from the convenience of their homes.
Today, gambling covers a wide range of activities, from high-stakes poker tables in luxury casinos to online slot machines accessible to all. Gambling is an important part of the global entertainment culture and continues to evolve with technological advances such as virtual reality and real-time online gaming.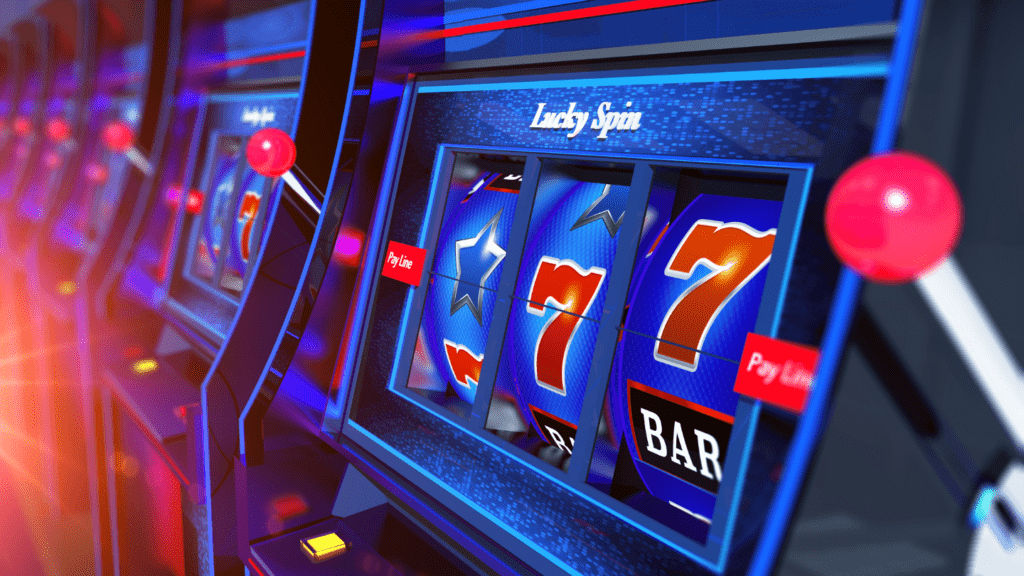 Roulette: A turn of fortune
Roulette, one of the most iconic casino games, has its roots back to 17th century in France. Its name in French means "little wheel" and roulette has earned its place in gambling history as a game that combines luck and strategy. Since then, it has evolved into different variants, such as European roulette and American roulette, each with its own rules and peculiarities.
European roulette: A century-old classic
European Roulette, also known as French Roulette, is considered the original form of the game. Its history dates back to the 17th century, when Blaise Pascal, a French mathematician, created an early version of roulette while searching for a perpetual motion machine. However, it was not until the 19th century that roulette became popular in the casinos of Paris, and it has remained a classic ever since.
This variant of roulette has 37 squares: the numbers 1 to 36 and a single zero. The presence of a single zero reduces the house edge, making it a more favourable option for players compared to American Roulette. The numbers alternate between red and black, except for the zero, which is green.
American Roulette 
On the other hand, American roulette has a history that developed mainly in the United States. In the early 19th century, when the game began to gain popularity in North America, local casinos decided to add a second zero, the double zero (00), to the wheel. This significantly changed the odds of the game, as it now had 38 squares in total: the numbers 1 to 36, the single zero (0) and the double zero (00).
This addition of the double zero increased the house edge compared to European Roulette. Despite this disadvantage to players, American Roulette gained a following and became iconic in American casinos, carrying with it a unique thrill that appealed to novice and expert players alike.
European Roulette has a background rooted in European elegance and history, with more favourable odds for players due to the presence of a single zero. On the other hand, American Roulette is known for its excitement and risk, with the addition of the double zero increasing the house edge. Both versions have their unique charm and appeal, and the choice depends largely on the gaming experience one is looking for.
Slot machines: from bells to digital displays
Slot machines have come a long way since their modest beginnings in the 19th century. Originally, these machines contained symbols such as bells, fruit and numbers, and were operated by levers. Today, slot machines are audio-visual experiences that offer an infinite variety of themes and features.
History of slot machines
Slot machines have a fascinating history dating back to the 19th century. The first modern slot machine was called the "Liberty Bell" and was created by Charles Fey in 1895 in San Francisco, California. This revolutionary machine contained three reels containing symbols of diamonds, hearts, spades, horseshoes and, of course, liberty bells. Winning on this machine awarded the biggest prize, hence its name.
The "Liberty Bell" paved the way for the popularity of slot machines. However, at the time, the reward for winning was often in the form of free drinks or cigars rather than cash. It was not until 1907 that Herbert Mills, a machine manufacturer, introduced a machine that could dispense coins, making it the forerunner of the modern slot machine.
Over the decades, slot machines evolved considerably. In the 1960s, electromechanical slot machines replaced purely mechanical machines. Then, in the 1970s, the first video slots appeared, using video screens to display the reels and win animations.
Today, slot machines have reached a whole new level with video slots and online slots. Video slots offer a wide variety of themes, high quality graphics and interactive features. 
Modern slot machines offer an exciting and diverse gaming experience that goes beyond simply spinning the reels. They have multiple paylines, bonus rounds, special symbols and, in some cases, million-dollar progressive jackpots.
At Mega Fun Games, we are proud to offer a wide selection of the latest and most exciting slot machines, from classic to the most innovative. Our goal is to provide you with a unique and exciting gaming experience.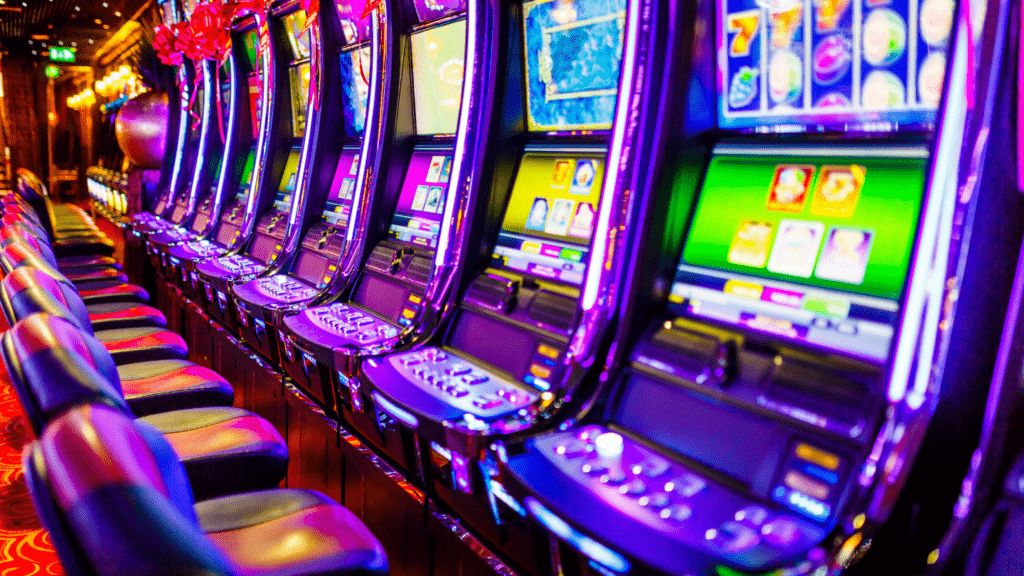 Curiosities in the world of gambling
Gambling and board games have been a source of fascination and entertainment for centuries. As we explore the curiosities behind these games, we discover surprising facts that add a special touch to the gambling experience.
Roulette and the "Devil's Number": In roulette, the sum of all the numbers (from 1 to 36) is 666, which is often referred to as the "Devil's Number". This has led to many superstitions about roulette, although it is actually just a mathematical coincidence.
Slot machines and the fruit symbol: The first slot machines did not dispense cash, but fruit gum with flavors corresponding to the winning symbols. This is how fruit symbols, such as cherries and watermelons, became an iconic part of the slot machine.
Lucky numbers: In many cultures, certain numbers are considered lucky. For example, the number 8 is considered lucky in Chinese culture because of its phonetic similarity to the word "wealth".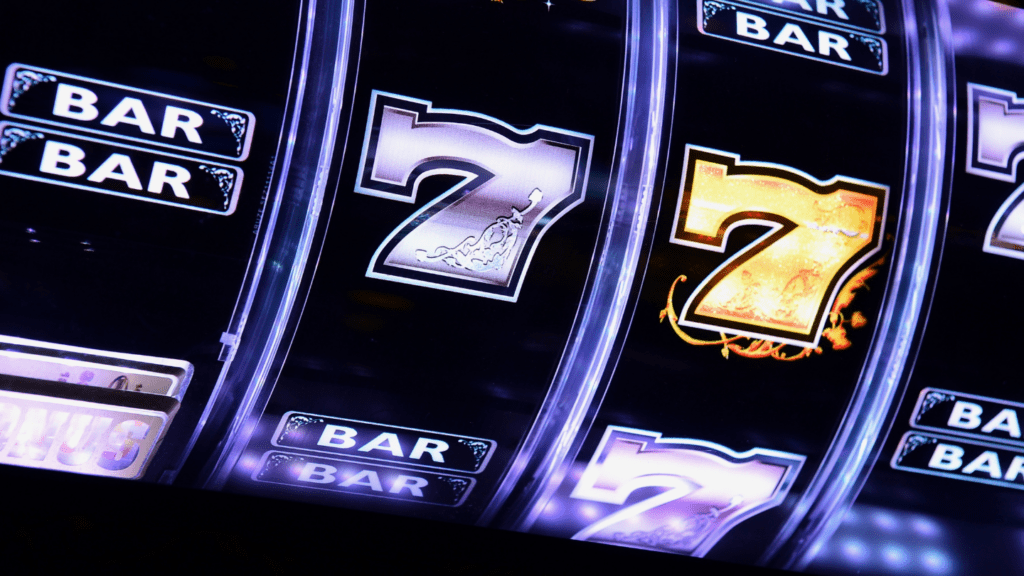 At Mega Fun Games, we honor history and celebrate the future.
At Mega Fun Games, we recognise and honor the rich history of the gaming industry. Every spin of a roulette wheel and slot machine reel has deep roots in the past, and we honor these traditions while embracing innovation and the future.
Free parking for our customers
At Mega Fun Games, we understand that our customers' convenience is essential to guarantee a gaming experience that is second to none. That's why we're proud to offer a perk that few can match: free parking! We know that finding a place to park can be a challenge, especially in urban areas. That's why we've removed that obstacle to make your visit even more enjoyable.
Our gaming halls in Majorca are strategically located to give you easy access, and our ample free parking allows you to arrive and start enjoying the fun without worries. Whether you come by car or motorbike, you won't have to drive around looking for space or worry about extra costs. We want your only concern to be deciding which game to try your luck at first.
The best prizes on the island
At Mega Fun Games, we know that prizes and jackpots are a fundamental part of the thrill of gambling. That's why we're proud to say that we offer some of the biggest jackpots on the entire island of Majorca.
Our gaming halls are designed to give our customers the opportunity to win in an exciting and rewarding way. Whether you're enjoying our high-tech slot machines or taking part in an exciting game of roulette, every spin has the potential to take you home with a prize that will exceed your expectations.
We pride ourselves on being known for the substantial prizes we offer. Come and discover why we are known to be the ideal destination for gambling enthusiasts in Majorca.
We have the latest innovations on the market
At Mega Fun Games, we are always one step ahead when it comes to technology and innovation in the world of slot machines. We understand that our customers are looking for new thrills and high-quality gaming experiences. That's why we are proud to say that we have the latest and most advanced slot machines on the market.
Our commitment to excellence and customer satisfaction drives us to stay on top of the latest trends in the gaming world. We work closely with leading manufacturers and game developers to ensure that our machines are always of the highest quality and equipped with the latest features and technologies.
This means that when you choose Mega Fun Games, you're choosing pure excitement and innovation with every spin of the reels. Our slot machines feature cutting-edge graphics, immersive sound effects and smooth, engaging gameplay. Whether you prefer exciting, themed games or classic fruit slots, we have a wide variety to suit all tastes.
But what really sets us apart is our ability to offer machines that haven't yet hit the market. We pride ourselves on being pioneers in allowing our customers to exclusively test and experience the latest additions to the slots industry. 
Would you like to be one of the first to enjoy a new game? At Mega Fun Games, you will always have that unique opportunity.
Exclusive attention to our clients
Our customer service is of the highest quality. We value every visitor and strive to create an environment where you feel welcome and always cared for.
17 gaming halls all over the island
With 17 halls across Majorca, we are committed to providing exceptional entertainment options across the length and width of the island. Whether you're interested in slots, roulette or gaming machines, at Mega Fun Games you'll find a place where fun and excitement come together.
Follow us on social media to stay up to date with the latest news, promotions and exciting events. We're here to make your gaming experience unforgettable – join us at Mega Fun Games and be part of our ever-evolving story!